Wax melter 30kg ApiCera®
HOLT-13850
Rectangular double-walled tank (to fill with water). It is used to melt beeswax.
See more...
Express Shipping

Return warranty

Safe payment
By purchasing this item you can get up to 6 loyalty points. Your cart will have 6 points that can be transformed into a discount voucher of € 0.42
Made of double-walled stainless steel to clarify and melt wax. It has an outlet valve for the already melted liquid wax. Ideal for making candles, sheets, coating plastic frames, etc.
Characteristics:
Made of stainless steel. sheet thickness - ext. 1mm, inner plane 1.5mm
Capacity of the internal water compartment of approximately 29 liters
Resistance 2,000 W / 230 V.
Capacity for approximately 30 kg of beeswax
Adjustable thermostat from 0 - 85 °C
Water and wax outlet valve with Ø 1/2" (inch)
External dimensions 65 x 28 cm, height 68 cm
Approximate weight 19kg
How to use it
Fill the water up to the level of the inverted elbow. Pour the solid wax blocks into the internal tank of the vat. Plug in and adjust the resistance thermostat to about 60-80 °C for the melting of the beeswax. It is advisable to control the temperature of the wax with an external thermometer as an extra check, in addition to the one carried by the resistance itself.
Once the wax has melted, keep the liquid wax for about 20-25 minutes to decant by its own weight, so that the impurities that were in the wax remain at the bottom and the clean wax settles at the top. Subsequently, open the outlet valve to pour the clean liquid wax as required.
Note: During operation, it must be filled with water when we see that the water level drops. It should be cleaned and emptied before and after use.
Safety: It is important not to start the electrical resistance without the tank having the appropriate level of water. Never close the water level elbow tightly or with a plug.
If you have any questions about this product, please make a question to solve it.
Sorry, an error has occurred while making the FAQ.
You must accept the the Privacy Policy.
The FAQ has been created correctly. Please wait to be verified.
Podría Interesarte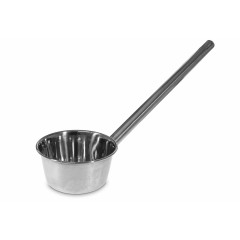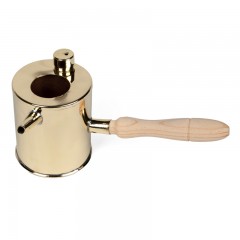 starstarstarstar_halfstar_border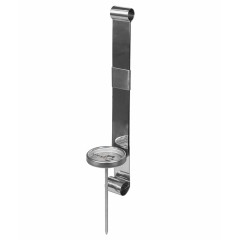 starstarstarstarstar_half