Ultra Bee® Dry 50lb
FD-161
Ultra Bee is a powdered food for bees. Best worldwide. It is the highest quality feed material on the market and with the best acceptance. Served in 50lb bags (22.68kg approx).
See more...
Express Shipping

Return warranty

Safe payment
By purchasing this item you can get up to 6 loyalty points. Your cart will have 6 points that can be transformed into a discount voucher of € 0.42
THE GOLD STANDARD IN HONEY BEE NUTRITION
NEW NON-GMO FORMULA! (NO TRANSGENICS) 54% raw protein from the best raw materials NON-GMO No GMOs Increases turnover Aminogram super complete Multivitamin, with lipids and minerals Made with the best raw materials on the market Highest percentage of proteins on the market
Increased brood production
Non-soy based
Healthier, stronger bees
No animal by-products used
A complete Amino Acid Profile
Vitamins, lipids and minerals
Made with the finest ingredients
Ready to feed when you need it!
Pollen substitutes provide the protein, beneficial vitamins, lipids and minerals bees need to thrive and raise brood when natural pollen is not available in sufficient quantities. Ultra Bee provides the industry's highest protein content and has a complete amino acid profile, which allows bees to utilize all available protein. Ultra Bee is micronized to the correct particle size for easy consumption by honey bees and is made with only the finest ingredients. 
Independent research done by Randy Oliver of scientificbeekeeping.com and published in the American Bee Journal, August and September 2014, shows that Ultra Bee produced results statistically equal to those of natural pollen! 
HOW TO USE
PATTIES FORM
Ultra Bee Patties allow beekeepers to feed pollen substitutes directly in the hive, which is beneficial for weaker colonies or when colonies are prevented from foraging because of cold, wet weather. In contrast, dry pollen substitutes must be feed outside of the hive. Ultra Bee Patties provide an excellent source of the protein and carbohydrates honey bees need to raise brood.
Place 1-3 patties (no need to remove the paper) on the top bars of the hive. For a two story colony, place the patties on the top bars of the lower box. Do not feed patties when honey supers are present.
RECIPE PROTEIN CAKE
ULTRA BEE® DRY 33 %
GLUCOSE/FRUCTOSE SYRUP 42 %
DEXTROSE or SUGAR 25%
WITH A ULTRA-BEE BAG WE CAN PREPARE approximately 200 patties.
FEEDING UB DRY
Strong colonies can be fed dry pollen substitute when the weather is warm enough for bees to fly. Place Ultra Bee in Mann Lake's Dry Pollen Substitute Feeder (FD-115) or in a box or shallow super with a bottom. Several pieces of wood or other objects should be placed on top of the Ultra Bee to provide a place for bees to groom. Place the box in an open drum or pail tipped on its side to protect Ultra Bee from wind, rain and dew.
Feed approximately 1.5 lb (680 g) per colony when sufficient natural pollen is not available or to keep bees from robbing nearby cattle feed lots.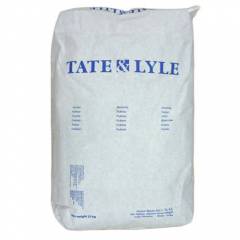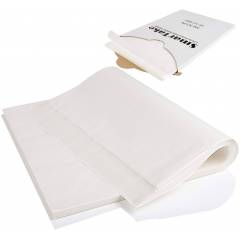 starstarstarstarstar_border
Hello, what is the normal shipping time for this product - ULTRA BEE DRY 50LB BAG - to Ireland? We need it quickly. Thank you!
We normally ship to Ireland in 3-4 labour days. Thanks!
If you have any questions about this product, please make a question to solve it.
Sorry, an error has occurred while making the FAQ.
You must accept the the Privacy Policy.
The FAQ has been created correctly. Please wait to be verified.
Customer
reviews
starstarstarstarstar
GLOBAL RATING
Global customer rating on this product
Marek G.
starstarstarstarstar
date_range03/05/2022
Great product, fast shipping.Easy to use.